From omakase heavy-hitters to up-scale izakayas and ramen kings.
Some estimates say that, after Brazil, Thailand has the world's largest Japanese population outside of Japan. As such, the inner city is also full of sultry whiskey dens, smoky izakayas (laws be damned) and sleek omakase sushi counters. BK Magazine's Top Tables 2019, our independently selected guide to Bangkok's 100 best restaurants, contains 13 restaurants that nod to the Land of the Rising Sun. For the first time in 12 editions of the guide, ramen joins the ranks with not one, but two Tokyo imports who prove this comfort-food classic can also be a source of innovation. Read on for more delicious Japanese restaurants.
---
---
Now with its own Michelin star to complement the one at its Tokyo mother branch, Sushi Ichi treats guests to uncompromisingly authentic omakase-style sushi. Artistic, delicious, refined and subtle, the food (flown in daily from Toyosu Market) competes for attention with the very theater of omakase, where chefs in traditional outfits wield elegant knives and scrape fresh wasabi on boards strewn with shagreen.
LG/F, Erawan, 494 Phloen Chit Rd., 02-250- 0014. Open Tue-Sat noon-2:30pm, 6-11pm; Sun noon-2:30pm, 6-10pm
Exclusively for Citi credit card members:
Get 10% discount when spending THB 10,000 or more /sales slip for lunch or when spending THB 17,000 or more /sales slip for dinner
Today – 31 Dec 19

Nestled deep down a residential Charoenkrung soi, far removed from the Japanese hotbed that is Sukhumvit, this sleek izakaya is providing the fuel for many a big night out. To go with the plentiful sake, shochu and umeshu, chef Chet Adkins deals in Japanese-style grilled skewers that showcase both excellent produce and expert preparation.
672/49 Charoenkrung Soi 28, 02-103-6598. Open Mon-Sat 6pm-midnight; Sun 6-10pm
Exclusively for Citi credit card members:
Get a complimentary mocktail valued up to THB 150 when spending THB 1,000 or more /sales slip (limit 1 glass /card / table /sales slip)
Today – 31 Dec 19
Tomaharu Shono's Tokyo-to-San Francisco ramen chain elevates the humble soul food beyond the tonkotsu and shio standards. This sleek, monochromatic affair doles out a next-level chicken-based broth furnished with seasonal, local ingredients. The milky-rich tori paitan is a game-changer, topped off with thick-cut chashu pork, two pink, juicy slices of sous-vide duck, and a dollop of tart pickled plum paste.
G/F, RSU Tower, Sukhumvit Soi 31. Open Tue-Sun 11am-3pm, 5-10pm
Thanks to a smooth, oil-free seafood and chicken broth that bursts with umami, this Tokyo blow-in has almost singlehandedly broken the stranglehold tonkotsu ramen has held over Bangkokians for so long. Everything here is made with precision (the freshly made noodles in two sizes, the tender, sous-vide toppings) befitting the chic, light-wood surrounds.
LG/F, Erawan, 494 Phloen Chit Rd., 02-250-7669. Open MonFri 11:30am-3:30pm, 6-9pm; Sat-Sun 11:30am-9pm
Gaggan Anand, four-time winner of Asia's 50 Best Restaurants, partners with Takeshi Fukushima (of La Maison de la Nature Goh in Fukuoka, Japan) to open a fine-dining restaurant dedicated to tofu from Kyushu. The entire experience plays out over 12 courses served around the kitchen counter, kicking off with a shot of tofu milk and a three-tier bento box (creamy yuki tofu, sesame-infused goma tofu and a millefeuille of yuba, or tofu skin) before dishes like ultratender Kobe beef rib-eye served suki style and fillets of sticky-sweet kinki fish topped with a tofu emulsion.
159/3 Sathorn Soi 7, 083-655-4245. Open Wed-Mon 11:30am-1:30pm, 6-9:30pm
Exclusively for Citi credit card members:
Get a complimentary 'Coconut Soymilk Cheescake' valued THB 500 when spending THB 2,000 or more /sales slip
Today – 31 Jan 20
Following up its 20-plus branches across Asia, this Tokyo-hailing izakaya is all about motsuyaki, or Japanese-style nose-to-tail dining. That could mean pork liver topped with sauteed garlic and onion or tender beef tongue, all at prices that will make your wallet sing. More adventurous offerings include grilled pig diaphragm or heart, but the squeamish can opt for chicken meatballs or a chicken teriyaki rice bowl.
Warehouse 26, Sukhumvit Soi 26, 097-232-4782, 02-070- 7676. Open daily 5:30pm-midnight

Bangkok's omakase scene has gone from zero to 100 in just a couple of years, and while many of these hallowed dens of raw fish can seem daunting, that's not the case here. Japan-native Masato Shimizu earned his stripes in New York, and it shows in his warm, conversational demeanor where he'll happily break out a book mid-meal to educate you on the relative merits of murazaki or bafun uni, or to explain at length his process of charcoal grilling (replacing the blowtorch). You won't want your 20 courses to end.
3/22 Soi Sawasdee 1, Sukhumvit 31, 02-040-0015. Open Tue-Sun 5:30-11:30pm
Hokkaido-born head chef Toshi Onishi prepares 18-course omakase dinners that stray from the staunch rules of traditional Edo-style sushi. This means your shima aji (striped horse mackerel) nigiri might come marinated in olive oil and topped with Sichuan pepper, or your red snapper cured under a smoke dome.
G/F, Athenee Tower, 63 Wireless Rd. 064-809-1849. Open Tue-Sun 6-8pm, 8:30-10:30pm
The restaurant's Eastern oasis vibe is echoed in efficiently-crafted dishes that emerge from the kitchen to a roomful of locals and Japanese expats. Of especially good value are the multi-course lunch sets, which, when coupled with the gracious service, help explain why Ten-Sui is consistently packed.
33 Sukhumvit Soi 16, 02-663-2281. Open daily 11:30am-2pm, 5:30-10pm
This salaryman stronghold now has branches in Sathorn and Thonglor, but it's the wood-dominated Ekkamai original that continues to offer one of the warmest izakaya experiences in town. Enter the slender house prepared for an intoxicating mix of whiskey highballs, Japanese pub grub done right, and staff just as rowdy as the guests.
12/2 Sukhumvit Soi 61, 063-205-1889. Open Mon-Fri 6pm-midnight; Sat 5pm-midnight; Sun 5-11pm. Other branch: Sathorn, 02-237-2537
Whether seated in the polished back dining room or at the 12-seat kitchen counter, you'll sense in this Tokyo-born restaurant those little flourishes that make omakase special. The sushi is cut large, pre-slicked in soy sauce and dabbed with freshly grated hon wasabi (smooth yet fiery, less nasal than the ready-mix stuff). The earthy-looking rice is loosely compacted, wheaty and seasoned just-so.
Compass Skyview Hotel, 12 Sukhumvit Soi 24, 063-224-1693. Open daily 11:30am-2pm, 5:30-10pm
Exclusively for Citi credit card members:
Get 10% discount on food only when spending THB 3,000 or more /sales slip
Today – 31 Dec 19
One of the few omakase specialists with a Thai chef at the helm builds its name on hard-to-source seasonal ingredients, whether it's nama-sujiko (fresh salmon roe) or shinko (small gizzard shad). Chef Banphot Boonklom (Gaysorn branch) and righthand man Chokchai Meemana (Thonglor) make their nigiri sushi with two types of rice (seasoned with either white or red vinegar) at a classic sushi counter with limited seats.
46/4 Sukhumvit Soi 49, 02-662-6661. Open Tue-Sun noon-2pm, 6-11pm. Other branch: Gaysorn Village
A sushi bar, teppanyaki grill and private dining rooms provide the full force of Japanese "haute cuisine." The chefs are not the only things imported from Japan; pretty much everything from the fish to the tableware is too. Dinner hours shine a spotlight on six to eight refined courses spotlighting premium seafood and beef.
24/F, The Okura Prestige, 57 Wireless Rd. 02-687-9000. Open daily 6-10:30am, 11:30am-2:30pm, 6-10:30pm
Exclusively for Citi credit card members:
Get 15% discount on food only for Citi ULTIMA, Citi Prestige, Citi Premier, Citi Preferred and Citi Select card members.
Today – 20 Dec 19
---
The full list of 100 restaurants is available as a free booklet inserted in BK Magazine Mar 29 issue and a downloadable PDF version.
---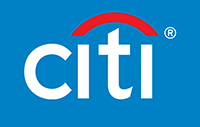 Since 2016, Citibank has partnered with Top Tables to offer Citi credit card members promotions at Bangkok's best restaurants. Look out for the blue boxes in Top Tables 2019 to discover how you could save.

Thailand's most innovative and customer focused food distributors today. JAGOTA sources the world's finest ingredients, offering chefs & food industry professionals bespoke solutions, new ideas & trend-setting food & beverage products.