From old favorites to bold new players, here are the local-flavor specialists that dominated Top Tables 2019.
BK's Top Tables 2019 lists Bangkok's 100 best restaurants. This year's Top 10 also had a distinctly Thai flavor, with Bo.lan (no. 5), Paste (no. 7), Le Du (no. 9) and Sorn (no. 10) all collecting top honors. Bo.lan also collected 2019's Best Thai Fine Dining Award for its uncompromising approach to authentic and ethical culinary practices, while the Best Debut Restaurant Award went to southern Thai cuisine specialist Sorn (see all the Special Awards here). Here are all the local-flavor specialists that made up one-quarter of Top Tables 2019.
---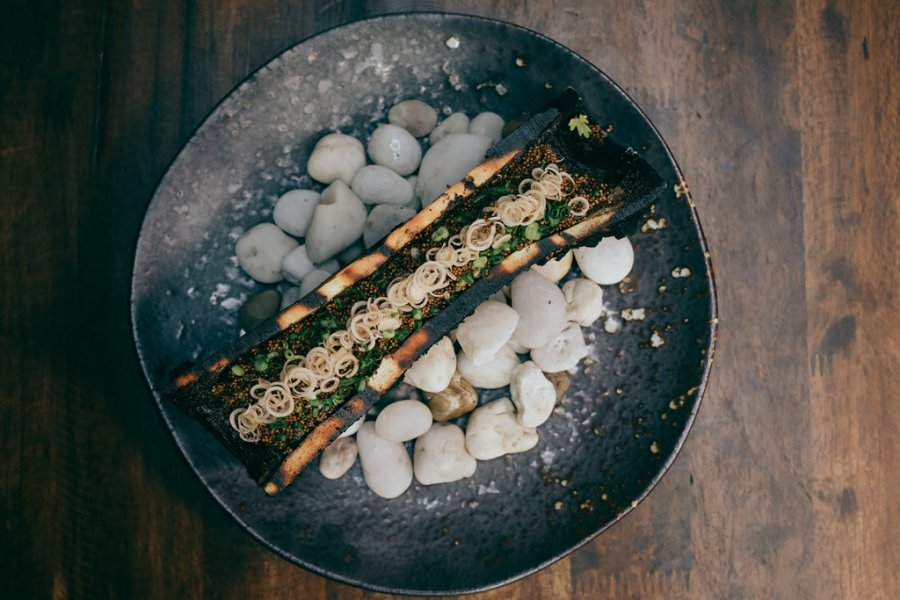 From a warm, rustic space just off Charoenkrung, chefs Chalee Kader (Surface, Holy Moly) and Randy Noprapa (Fillets) reward diners for taking the plunge into the world of local offcuts. Drawn heavily from Isaan and the north, dishes like the beef entrails in spicy soup and charcoal-roasted bone marrow really make you question all the fuss over premium meat—and have you coming back for more.
100 Mahaset Rd., 02-235-0023. Open daily 11:30am-11pm
Exclusively for Citi credit card members:
Get a complimentary dish from selection valued up to THB 360 when spending THB 500 or more /sales slip (limit 1 dish /card /table /sales slip) Today – 29 Feb 20
2019 saw Charoenkrung's hipster hangout go upscale: kitchen bar seats, tasting menu, wine pairing and craft cocktails. Fermentation remains at the heart of chef Napol Jantraget's nine-course menu, whether it's a sinfully crisp slice of pork belly topped with infused mushroom and served with a fermented chili sauce or a tangy coconut cream with smoked goby fish. Desserts by Japanese pastry chef Saki Hoshino (see page 54) forgo sweetness in favor of sublimely challenging new flavors.
1052-1054 Charoenkrung Soi 26. 099-118-2200. Open Tue-Sun 6-11pm
Chef Thitid Tassanakajohn (of the one Michelin-star Le Du) retreats from the modernist culinary techniques he learned in New York in favor of homey, everyday Thai meals. Co-run by his younger brother Chaisiri, Baan dishes out unpretentious meals which prove chic, high-quality dining can be delivered at pocket-friendly prices—and in a strikingly modern yet inviting space.
139/5 Wireless Rd., 02-655-8995. Open Wed-Mon 11:30am-2:30pm, 5:30-10:30pm
Exclusively for Citi credit card members:
Get a complimentary Pra Kung valued THB 350 when spending THB 1,500 or more /sales slip (limit 1 dish /card / table /sales slip) Today – 30 Sep 19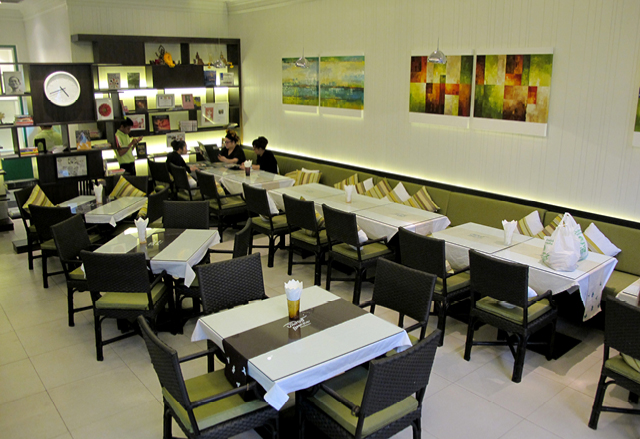 Inside tip for anyone who can't get a table at Sorn (see below). Supaksorn Jongsiri's other restaurant, Baan Ice, boasts just as much flavor and at wallet-friendly prices. His family has roots in the southern region of Thailand, with recipes drawn from his grandma's cookbook. His pad satoor kapi goong (stir-fried prawns with sataw beans) and yellow curry with sea bass and coconut shoots are notable for their uncompromising heat. All this comes in a bistro setting that's polished but relaxed.
Somerset Building, 115 Sukhumvit Soi 55 (Thonglor), 02-381-6441. Open daily 11am-10pm
Just two tables set amid decorative flower arrangements, rattan birdcages and a soundtrack of old Thai songs paints a quaint picture of riverside life at one of the hardest restaurants to book in the city. The simple menu spotlights the likes of moo pad kapi, stir-fried pork neck with shrimp paste from Chumphon, and yum dokkajorn, a Thai-style cowslip creeper salad with minced pork and shrimp that's made with boiled coconut cream.
372 Samsen Soi 2 (Soi Phra Sawat). Open Wed-Sun noon-2pm, 5-8pm; Sat-Sun 4-9pm
From a reservations-only shop-house in the Old Town to a ritzy riverside mall, Bangkok Bold has retained the robust flavors of chef Chortip "Nhoi" Ouypornchaisakul. Try their stir-fried Thai mackerel with chili pepper, climbling wattle and pork crackling or rice noodles with crab curry.
2/F, Riverside Plaza, Charoen Nakorn Rd., 096-626-4519. Open daily 11:30am-10pm
With a new breed of Thai restaurant preaching hyper-regional cuisine and pledging allegiance to all things sustainable, Bo.lan's reputation as a fine-dining trailblazer only continues to grow. For a decade now, Duangporn Songvisava and Dylan Jones (aka "Bo" and "Lan") have challenged diners to question their definition of Thai cuisine. Beyond rare ingredients and reborn recipes, the chefs are also tireless in their pursuit of a zero-carbon footprint. A rogue, anti-establishment attitude only adds credibility to their efforts.
24 Sukhumvit Soi 53. 02-260-2962, Open Tue-Sun 6-10:30pm; Sat-Sun noon-2pm
Unique, daring and challenging, Front Room defies labels. Chiang Rai-born head chef Fae Chummongkhon pulls from her Nordic training to offer tasting menus that also give a nod to her Thai heritage. Some dishes, like an a egg yolk and rich mussel veloute, will be familiar, while others—Atlantic salmon with a sweet carrot sauce or toothfish dressed in the salty-bitter tang of sea water—reveal a new way of thinking about flavor.
Waldorf Astoria, 151 Ratchadamri Rd., 02-846-8888. Open daily 5:30-10:30pm
Amid the splendor of a beautiful old mansion reinvented with bold colors and wallpapers, chef Ian Kittichai (TV personality, cookbook writer, restaurateur) constructs menus that reinvent Thai classics using premium produce. A whole Maine lobster adds protein to a classic kapraow (here made with cumin leaves, not basil), while a condensed presse of crispy-on-the-outside-moist-in-the-middle veal cheek sits in a mild gaeng kua (red coconut curry). Its position in Asia's 50 Best Restaurants makes it one of the city's most-checked-in venues.
4 Soi Sri Aksorn, Chuaphloeng Rd., 02-672-9040-1. Open daily 11:30am-2:30pm, 6-10:30pm
The southern restaurant against which all other southern restaurants in Bangkok are measured. The list of must-orders ranges from the crab curry with kanom jeen and the braised pork belly in Chinese five spice, to the stink beans with shrimp and namesake khua kling (a dry mince pork curry), meaning plentiful dining partners are essential if you're to finish.
21/32 Sukhumvit Soi 23, 02-259-5189. Open daily 11am-10:30pm
Across four- or six-course tasting menus, Chef Thitid "Ton" Tassanakajohn serves diners artful dishes that defy the humble origins of pad kaprao, choo chee curry or larb. The transformations come courtesy of Ton's highwire techniques, but the foundations are set by cream-of-the-crop local produce: squid from Satun province, mountain rice from Pai, ant larvae from the northeast. Desserts like a coconut panna cotta are almost too exquisite to eat. Topping it all off, Ton is also a certified sommelier with a taste for organic and boutique outfits.
399/3 Silom Soi 7, 092-919-9969. Open Mon-Sat 6-11pm
In the post-David Thompson era, new driving force Pim Techamuanvivit ensures this seasonally devout Thai fine-dining pioneer receives just as much superlative praise thanks to its bold, never-compromising flavors. Head chef Suraja "Jan" Ruangnukulkit supports Pim in her pursuit of the ultimate Thai curries, salads, relishes, soups and stir-fries.
Como Metropolitan, 27 Sathorn Rd. 02-625-3388. Open daily 6:30-10:30pm; Mon-Fri noon-2pm
Exclusively for Citi credit card members:
Get a complimentary extra dish and beverage valued THB 1,200 when spending THB 5,000 or more /sales slip (limit 1 set /card /table /sales slip) Today – 31 Dec 19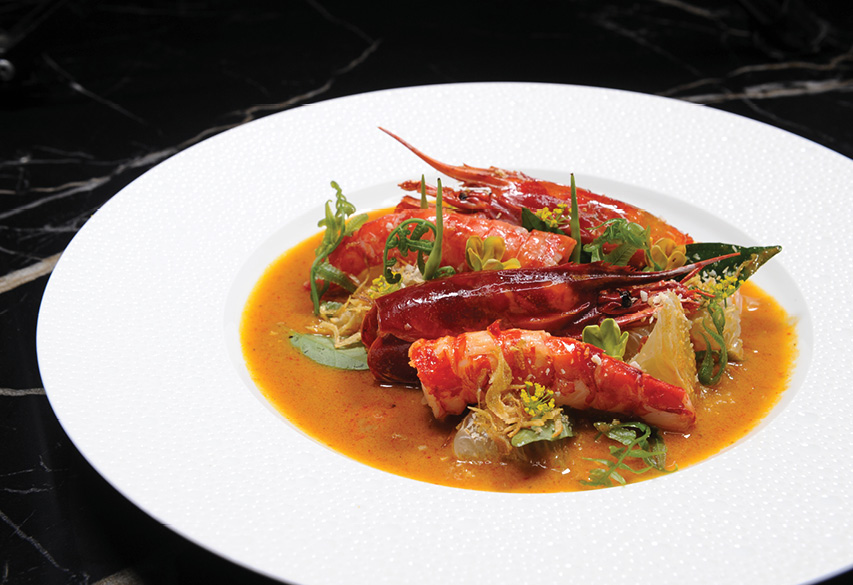 Rather than spend the last two years basking in Paste's international stardom, chef-owners Bee Satongun and Jason Bailey have been expanding their devoutly authentic approach to southeast Asian cuisine into Laos. Here in Bangkok, their Gaysorn showpiece remains a must-visit ticket for any serious foodie. Across increasingly sophisticated tasting menus, the chefs introduce a plethora of rare herbs and ingredients: from edible hummingbird flowers in your smoky southern yellow curry with red spanner crab, all the way down to salt from Nan province that they say is smoother than sea salt. No longer confined to the history books, these vibrant, complex dishes also manage to offer something new and beautiful.
3/F, Gaysorn Village, 999 Phloen Chit Rd., 02-656-1003. Open daily noon2pm, 6:30-11pm
A former Sra Bua understudy (Sujira "Aom" Pongmorn) gets backing from one of the most creative restaurateurs in Bangkok (Fred Meyer of Issaya and Namsaah Bottling Trust) and wins a Michelin star in her first year of business. Aom reinvents fermented beef salads, crab fat dips, grilled pork neck and spicy-sour soups as delicate tasting portions that compete with the top tier of Bangkok dining but at a surprisingly low price. Teetotalers will find a local tea pairing, though the wine list and extensive pairing option is also superb.
39/19 Suanphlu Rd., 02-679-3775. Open Wed-Sun 6-11pm; Mon 6-11pm
Exclusively for Citi credit card members:
Get a complimentary drink valued up to THB 420 when spending THB 2,000 or more /sales slip for Citi ULTIMA, Citi Prestige, Citi Premier, Citi Preferred and Citi Select (limit 1 drink /person) Today – 31 Jan 20
The longtime go-to for Thais with out-of-town guests, this jewel-like pavilion on the river is a showcase for not only some of the city's best Thai cooks, but the country's best classical Thai performers. Expect multi-course "royal Thai" set menus meant to echo the pageantry of the surroundings.
Mandarin Oriental, 48 Charoenkrung Soi 40, 02-659-9000 ext 7390. Open Mon-Sun noon-2:30pm, 7-10:30pm
Exclusively for Citi credit card members:
Authentic Thai Lunch Buffet: THB 950 net /person or THB 650 net /person for childern on Mon-Fri THB 1,150 net /person or THB 800 net /person for children on Sat-Sun. Thai Set Dinner with Dance Show: THB 2,450 net /person or THB 1,950 net /person for children on Mon-Sun. Book a table for 4 persons and pay for 3 persons for Citi ULTIMA, Citi Prestige, Citi Premier, Citi Preferred and Citi Select only Today – 30 Nov 19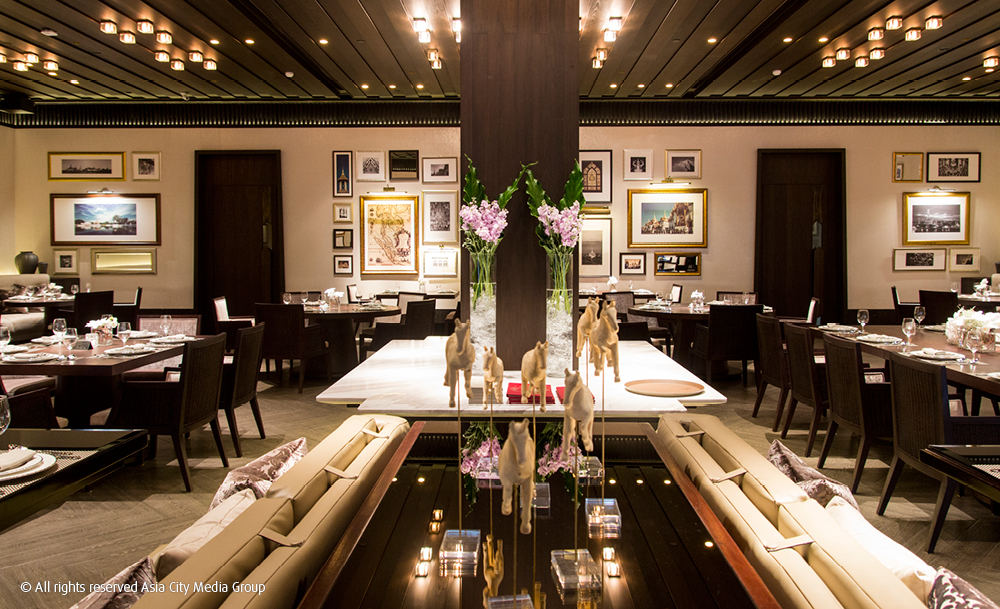 Ask locals where they recommend for the pinnacle of Thai dining and they'll likely say here. Old-fashioned gaeng ranjuan (a shrimp paste-based soup) and gai baan kua bai jan (stir-fried chicken with wild basil) star in a modernist dining room with vaulted ceilings and red design touches.
Glasshouse at Sindhorn, 130-132 Wireless Rd., 02-650-9880. Open daily 11:30am-2pm, 6-10pm
Exclusively for Citi credit card members:
Get a complimentary Thai dessert valued THB 300 when spending via Citi credit card (limit 1 dish /card / table /sales slip) Today – 30 Dec 19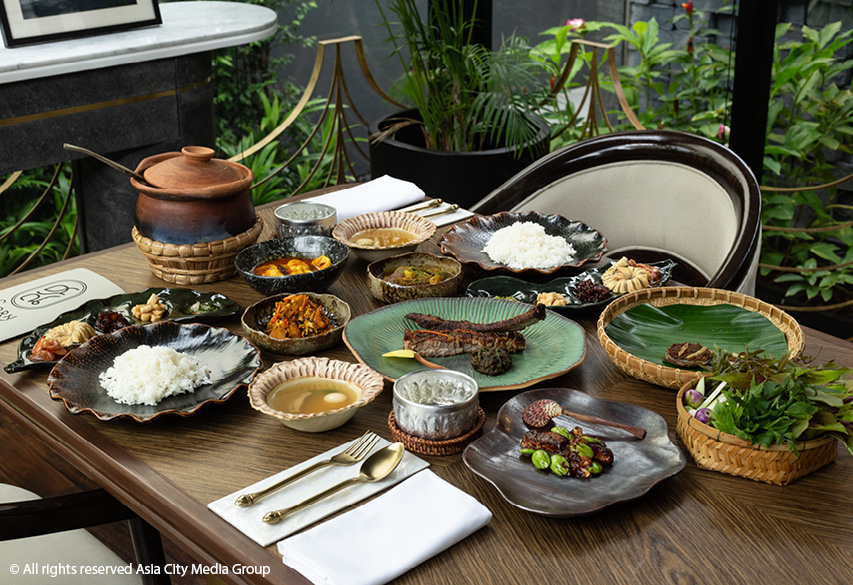 There are two types of Bangkokians. Those who have dined at Sorn, the 20-seat southern Thai restaurant from Baan Ice founder Supaksorn Jongsiri, and those who haven't. Joining Ice is chef Yodkawan U-pumpruk, whose five-course sharing menus are causing a sensation thanks to bold flavors, traditional techniques—fermentation, coconut milk squeezed on-site daily—and a decadent, exclusive dining room.
56 Sukhumvit Soi 26, 099-081-1119. Open Tue-Sun noon-2pm, 6-11pm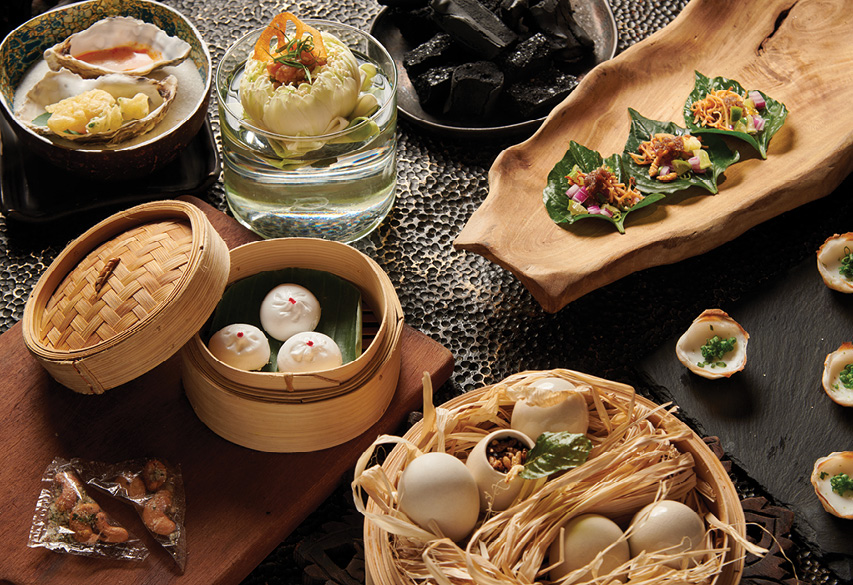 Curries turned into ice-cool powder by liquid nitrogen and crab laksa served as a Cornetto are more than just party pieces at this most modern of Thai restaurants. Flavors stick to Thai tradition while wowing with creativity. The vast, double-height dining room is also something to behold.
Siam Kempinski Hotel, 991/9 Rama 1 Rd., 02-162- 9000 Ext: 4321. Open daily noon-3pm, 6pm-midnight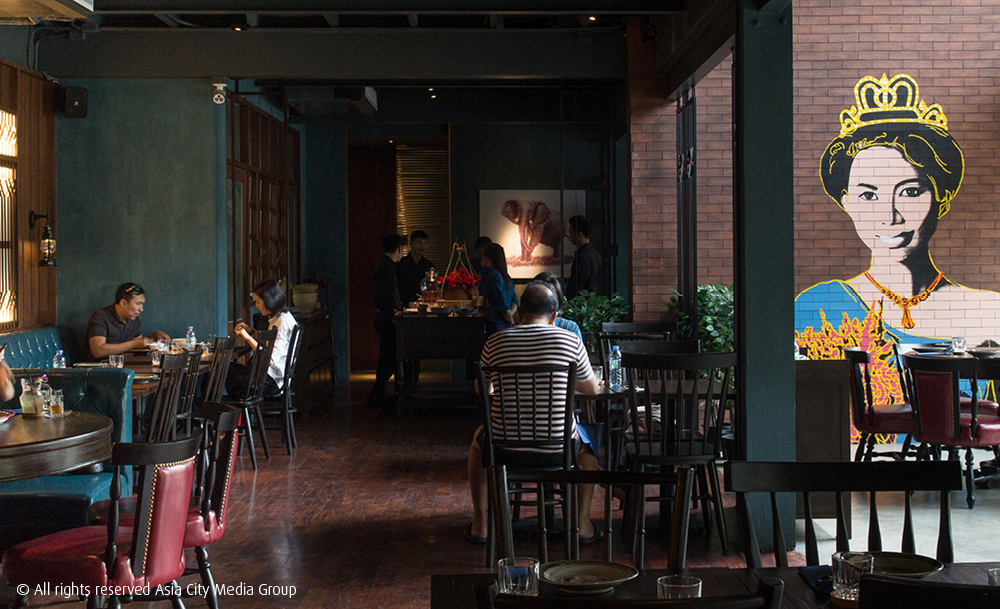 Luxurious rooms of azure, button-backed leather sofas and louvered wooden panels welcome a buzzy, high-end crowd to dine on recipes drawn from Thailand's eastern provinces: a chamuang leaf curry of well-stewed, delicately sour notes, packed with melt-in-the mouth pork; a creamy lon pu kai dip made with the sweet flesh of a whole mud crab. The drinks menu steers you in the direction of cocktails with a Thai twist, like the Thai coffee-spiked "O-Liang" with its mix of whiskey, port, apricot brandy and spice.
90 Sukhumvit Soi 33, 02-088-0968. Open Wed-Sun noon-11pm; Mon noon-11pm; Fri-Sat noon-1am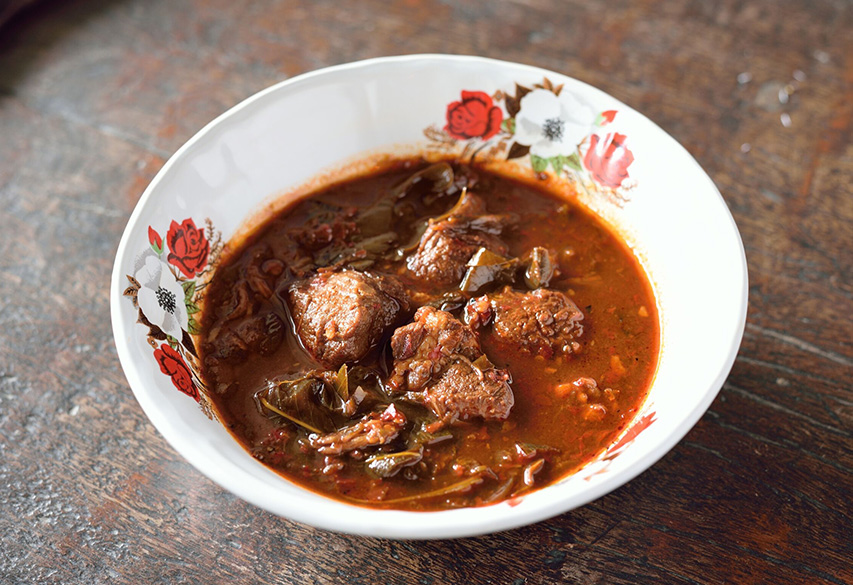 Unabashedly traditional flavors, a classy yet casual atmosphere, and prices that don't make the eyes water—you'd be hard pressed to find a more successful combination, as Supanniga's three branches and a dinner cruise attest. Alongside familiar staples, three-generation-old recipes highlight the underappreciated dishes of Thailand's east, like the rich and buttery stewed pork with chamuang leaves.
160/11 Sukhumvit Soi 55 (Thonglor), 02-714-7508. Open daily 11:30am-2:30pm, 5:30-11pm
28 Sathorn Soi 10, 02-635-0349d. Open daily 11:30am-2:30pm, 5:30-11:30pm
Exclusively for Citi credit card members:
Get 10% discount on food only (Tha Tien branch only) Today – 31 Oct 19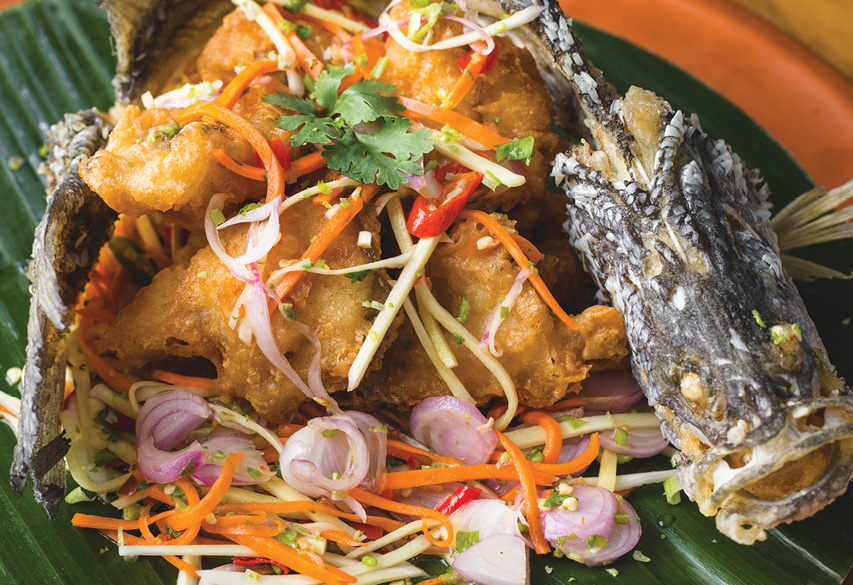 Despite its striking setting—a 100-year-old house that pays homage to Thailand's rich heritage with a faux-museum of antiques and old photos— The Local's menu still manages to take the spotlight. Focusing on hard-to-find Thai court recipes and regional products, authentic Thai flavors burst from century-old recipes like beef in spicy herbal soup and Thai mackerel in coconut milk, all served in a warm and bright dining area.
32-32/1 Sukhumvit Soi 23, 02-664-0664. Open daily 11:30am-2:30pm, 5:30-10:30pm
Exclusively for Citi credit card members:
Get 10% discount on a la carte food menu Today – 31 Aug 19
---
The full list of 100 restaurants is available as a free booklet inserted in BK Magazine Mar 29 issue and a downloadable PDF version.
---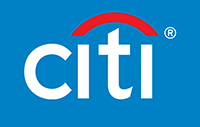 Since 2016, Citibank has partnered with Top Tables to offer Citi credit card members promotions at Bangkok's best restaurants. Look out for the blue boxes in Top Tables 2019 to discover how you could save.

Thailand's most innovative and customer focused food distributors today. JAGOTA sources the world's finest ingredients, offering chefs & food industry professionals bespoke solutions, new ideas & trend-setting food & beverage products.