From a riverside Italian to a cruise devoted to authentic Thai flavors.
At this riverside shop-house in the shadow of Wat Po, chef couple Duangporn Songvisava and Dylan Jones of Bo.lan curate down-to-earth street-food favorites and one-plate specials, but with quality ingredients and expert culinary techniques. Ignore the tourists and focus on the simple stir-fries, pickles and sausages with organic rice and careful cooking. A bonus are the drinks—original cocktails featuring hard-to-find local spirits—and the kitschy, retro '60s and '70s vibe.
Click here to read the BK Restaurant Week menu and make your reservation
Italian cuisine courtesy of one of Bangkok's most lauded chefs, a riverside alfresco terrace and the Mandarin Oriental's iconic Author's Lounge in the background make this one of the Chao Phraya River's most easy-to-recommend spots. It's more casual than the other restaurants at Bangkok's oldest, most formal hotel (though they'll still shoo you away if you turn up in shorts), dishing out Italian staples like pappardelle with tender Ferrara-style spare rib stew as well as wood-fired pizzas.
Click here to read the BK Restaurant Week menu and make your reservation
Step inside this old shop-house and you're transported to a retro Hong Kong diner like something out of In the Mood for Love—think warm lighting, carefully positioned mirrors, vintage mosaic tiles. Downstairs you'll find a hip bistro serving cold cuts and crepes alongside wine. A prohibition era-themed cocktail bar sits upstairs (where French spirits are spotlighted in classic cocktails based on 1930's The Savoy Cocktail Book), while up on the roof they cook up their own low-n-slow barbecue at ribs-specialist SpareParts.
Click here to read the BK Restaurant Week menu and make your reservation
This intimate cruise on a restored old rice barge offers Thai set dinner packages served the authentic way—to share. Expect to try a menu that charts classic Thai fare like tom yum kung (spicy prawn soup with herbs and lime juice) and massaman nua (beef massaman curry), while enjoying beautiful views of Wat Pho and Wat Arun. Finish your meal with scrumptious Thai desserts like kha nom whan—an assortment of Thai sweets and fresh fruit. Cocktails are available, as is a vegetarian set menu alternative.
Click here to read the BK Restaurant Week menu and make your reservation
---
From September 14-29, BK Magazine and 60 of the city's best restaurants will join forces to serve hundreds of special dinners at a knockout fixed price of B1,000++ per person (B1,170 total) for a minimum of three courses. General booking opens this Aug 20, though if you use a Citibank credit card you can start making bookings from Aug 11 and also get special dining perks at each venue. Make your reservations at www.bkrestaurantweek.com.
---

CITIBANK
SPECIAL BENEFITS FOR CITIBANK CARD MEMBERS
Advance booking for Citi credit card members from Aug 11
Extra dish or other perk when you pay with Citi credit cards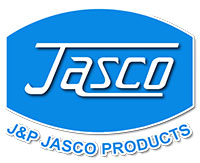 Co-Sponsor
JASCO
Since 1991, Jasco has been one of the most reliable and chosen vendors in the field of food service business. Today, our main clients include independent hotels, restaurants, national chains, healthcare, hospitality, and food service management.