It's not all about B5,000, super-fancy dinners
Now in its 12th edition, Top Tables gathers Bangkok's 100 absolute best restaurants, as determined by an independent panel of 30 foodies, bloggers, journalists and F&B professionals. Inevitably, most of the restaurants at the pointy end of the list don't come cheap. The good news is that there are still plenty of places listed in Top Tables—which discounts street food and only focuses on fine dining or fine-casual restaurants—where you can have an amazing meal for under B1,000. Just look below for restaurants in our B-BB (B500-1,000 per head) range.
BK's B-scale Price Ratings:
B = under B500
BB = B500-1,000
BBB = B1,000-2,000
BBBB = B2,000-3,000
BBBBB = Over B3,000
Read more about BK's overhauled pricing structure
---
---

Price: BB-BBB
Cuisine: Steak
When French butcher Arnaud Carre opened his doors he hit upon an unbeatable recipe: well-cooked steaks at reasonable prices. Diners order in the butcher's shop next to the restaurant before they are ushered into a dining room that recalls a makeshift French bistro. You no longer need to wait three weeks for a table, but it is still advisable to book ahead.
2090/2 Narathiwas Soi 20, 02-678-8340. Open daily 11:30am-10pm

Price: BB-BBB
Cuisine: Thai
Chef Thitid Tassanakajohn (of the one Michelin-star Le Du) retreats from the modernist culinary techniques he learned in New York in favor of homey, everyday Thai meals. Co-run by his younger brother Chaisiri, Baan dishes out unpretentious meals which prove chic, high-quality dining can be delivered at pocket-friendly prices—and in a strikingly modern yet inviting space.
139/5 Wireless Rd., 02-655-8995. Open Wed-Mon 11:30am-2:30pm, 5:30-10:30pm
Exclusively for Citi credit card members:
Get a complimentary Pra Kung valued THB 350 when spending THB 1,500 or more /sales slip (limit 1 dish /card / table /sales slip)

Today – 30 Sep 19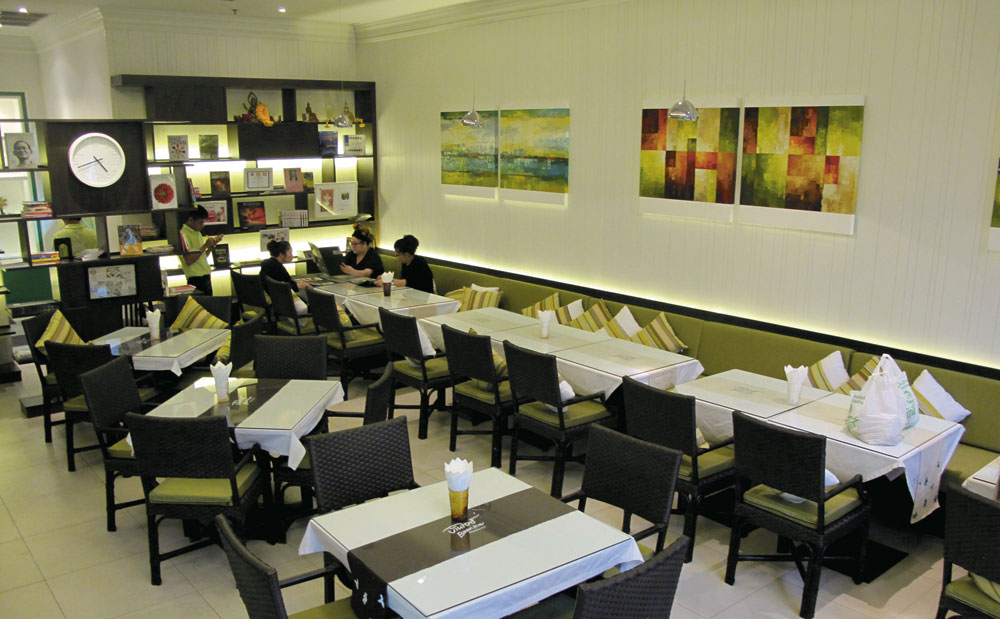 Price: BB
Cuisine: Southern Thai
Inside tip for anyone who can't get a table at Sorn. Supaksorn Jongsiri's other restaurant, Baan Ice, boasts just as much flavor and at walletfriendly prices. His family has roots in the southern region of Thailand, with recipes drawn from his grandma's cookbook. His pad satoor kapi goong (stir-fried prawns with sataw beans) and yellow curry with sea bass and coconut shoots are notable for their uncompromising heat. All this comes in a bistro setting that's polished but relaxed.
Somerset Building, 115 Sukhumvit Soi 55 (Thonglor), 02-381-6441. Open daily 11am-10pm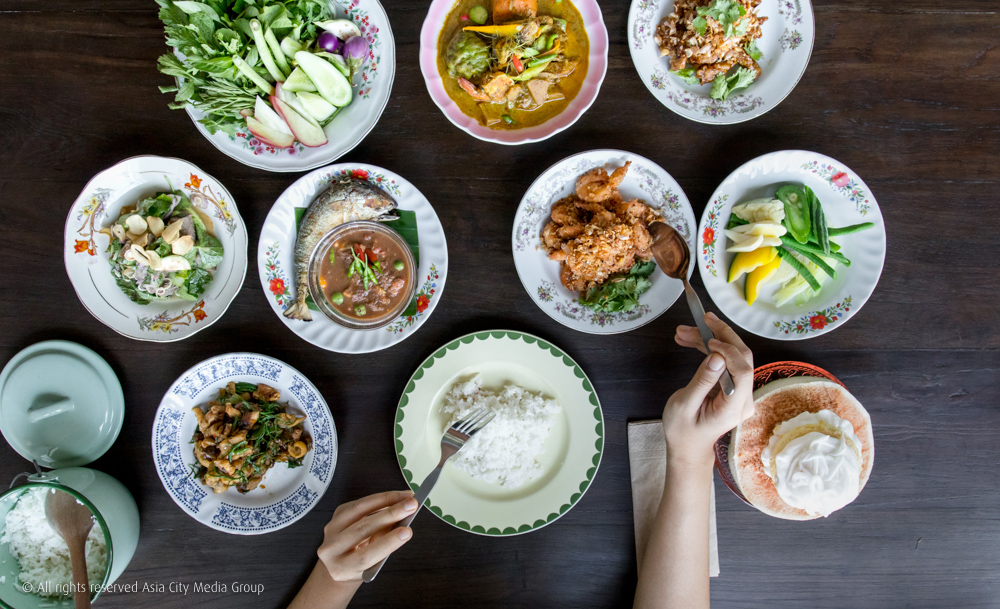 Price: B-BB
Cuisine: Thai
From a reservations-only shop-house in the Old Town to a ritzy riverside mall, Bangkok Bold has retained the robust flavors of chef Chortip "Nhoi" Ouypornchaisakul. Try their stir-fried Thai mackerel with chili pepper, climbling wattle and pork crackling or rice noodles with crab curry.
2/F, Riverside Plaza, Charoen Nakorn Rd., 096-626-4519. Open daily 11:30am-10pm
Price: BB-BBB
Cuisine: Laotian
Hand-painted rattan blinds, dashes of neon and flickering film projections lend this Laotian restaurant a vibe that's sultry and clandestine. The food pulls no punches, from the herbaceous, x (papaya salad with tempura soft-shell crab) laced with fermented fish paste—funky, indeed! Punchy Asian-inspired cocktails ensure an intoxicating start of a big night out.
The Taste Thonglor, 235 Thonglor Soi 11, 02-050-0469. Open Wed-Sun 6-11:30pm; Mon 6-11pm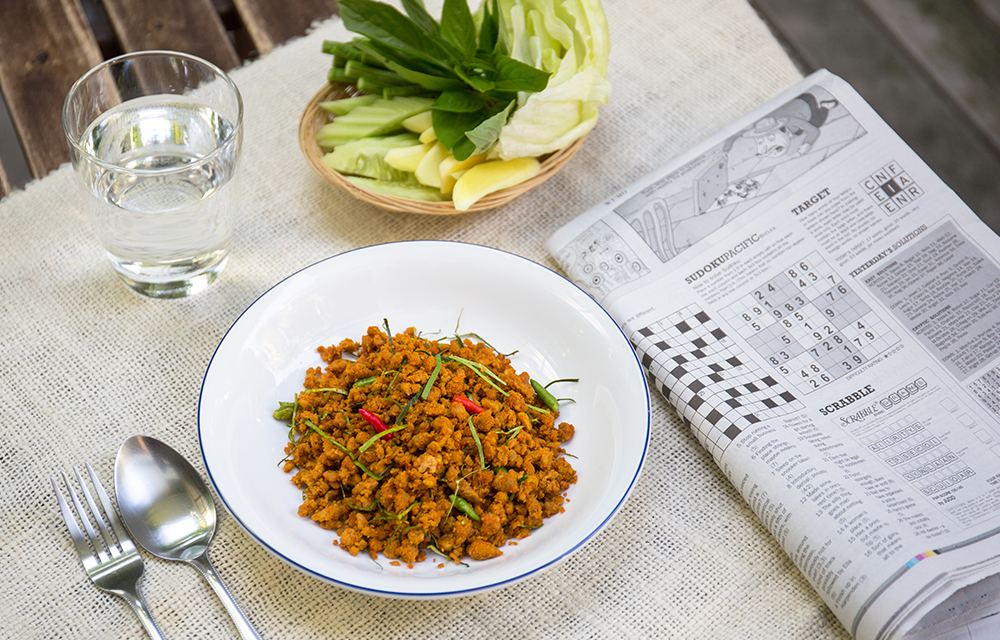 Price: BB
Cuisine: Southern Thai
The southern restaurant against which all other southern restaurants in Bangkok are measured. The list of must-orders ranges from the crab curry with kanom jeen and the braised pork belly in Chinese five spice, to the stink beans with shrimp and namesake khua kling (a dry mince pork curry), meaning plentiful dining partners are essential if you're to finish.
21/32 Sukhumvit Soi 23, 02-259-5189. Open daily 11am-10:30pm
Price: BB
Cuisine: Japanese
Tomaharu Shono's Tokyo-to-San Francisco ramen chain elevates the humble soul food beyond the tonkotsu and shio standards. This sleek, monochromatic affair doles out a next-level chicken-based broth furnished with seasonal, local ingredients. The milky-rich tori paitan is a game-changer, topped off with thick-cut chashu pork, two pink, juicy slices of sous-vide duck, and a dollop of tart pickled plum paste.
G/F, RSU Tower, Sukhumvit Soi 31. Open Tue-Sun 11am-3pm, 5-10pm
Price: BB
Cuisine: Japanese
Thanks to a smooth, oil-free seafood and chicken broth that bursts with umami, this Tokyo blow-in has almost singlehandedly broken the stranglehold tonkotsu ramen has held over Bangkokians for so long. Everything here is made with precision (the freshly made noodles in two sizes, the tender, sous-vide toppings) befitting the chic, light-wood surrounds.
LG/F, Erawan, 494 Phloen Chit Rd., 02-250-7669. Open MonFri 11:30am-3:30pm, 6-9pm; Sat-Sun 11:30am-9pm
Price: BB
Cuisine: Japanese
Following up its 20-plus branches across Asia, this Tokyohailing izakaya is all about motsuyaki, or Japanese-style nose-to-tail dining. That could mean pork liver topped with sauteed garlic and onion or tender beef tongue, all at prices that will make your wallet sing. More adventurous offerings include grilled pig diaphragm or heart, but the squeamish can opt for chicken meatballs or a chicken teriyaki rice bowl.
Warehouse 26, Sukhumvit Soi 26, 097-232-4782, 02-070- 7676. Open daily 5:30pm-midnight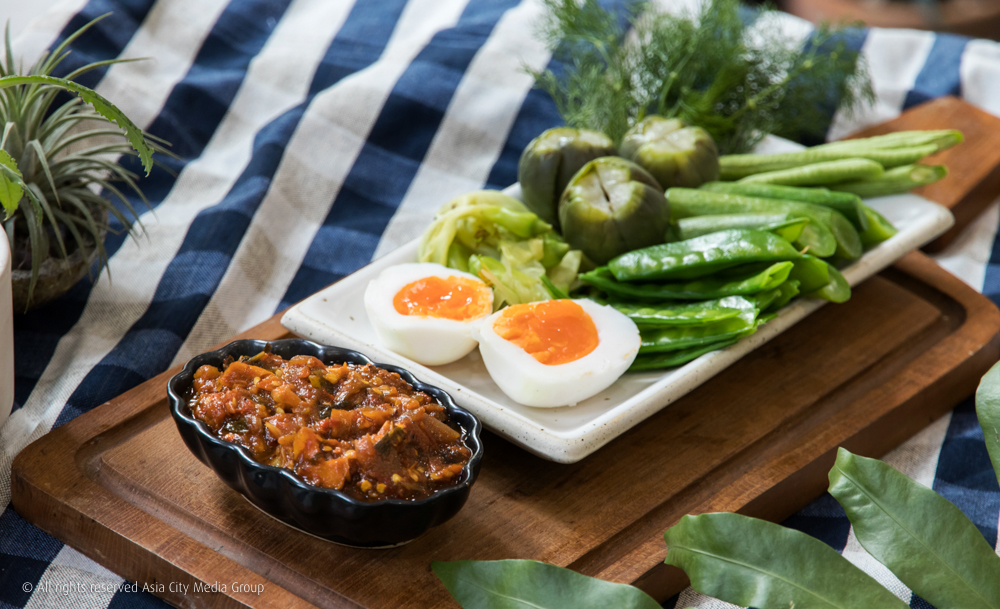 Price: B-BB
Cuisine: Thai/Isaan
Small in size but bursting with heady spices, this Isaan restaurant is a bookings-only affair pretty much any night of the week. The owners draw on their Nakhon Phanom roots in pungent and fiery creations that are not for the faint-hearted. You'll want to call ahead to reserve the ko moo yang (grilled pork neck) and gaeng om (spicy vegetable soup with pork).
Phahon Yothin Soi 8, 097-918-1175, 098-263-5715. Open Mon-Sat 11:30am-8pm
Price: B
Cuisine: Thai/Isaan
From New York to Tokyo, restaurateur Thanaruek Laoraowirodge has taken true-to-Isaan flavors to the global stage. Back in the colorful Sala Daeng shop-house where it all began, he and chef Kornthanut Thongnum roll out a parade of papaya salads, laabs and grilled meats whose execution is a step above their street-side counterparts.
5/5 Sala Daeng Rd., 02-632-4499. Open daily 11am-2:30pm, 4:30-10:30pm. Other branch: Thonglor Soi 17
Exclusively for Citi credit card members:
Get 10% discount on food only (Thonglor branch only)
Today – 31 Oct 19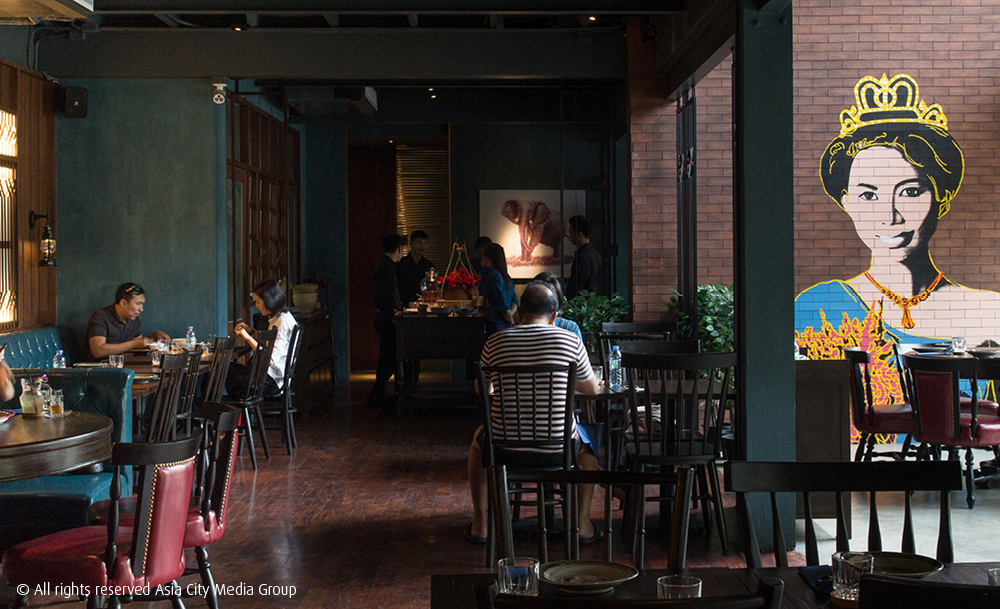 Price: BB-BBB
Cuisine: Thai
Luxurious rooms of azure, button-backed leather sofas and louvered wooden panels welcome a buzzy, high-end crowd to dine on recipes drawn from Thailand's eastern provinces: a chamuang leaf curry of well-stewed, delicately sour notes, packed with melt-in-the mouth pork; a creamy lon pu kai dip made with the sweet flesh of a whole mud crab. The drinks menu steers you in the direction of cocktails with a Thai twist, like the Thai coffee-spiked "O-Liang" with its mix of whiskey, port, apricot brandy and spice.
90 Sukhumvit Soi 33, 02-088-0968. Open Wed-Sun noon-11pm; Mon noon-11pm; Fri-Sat noon-1am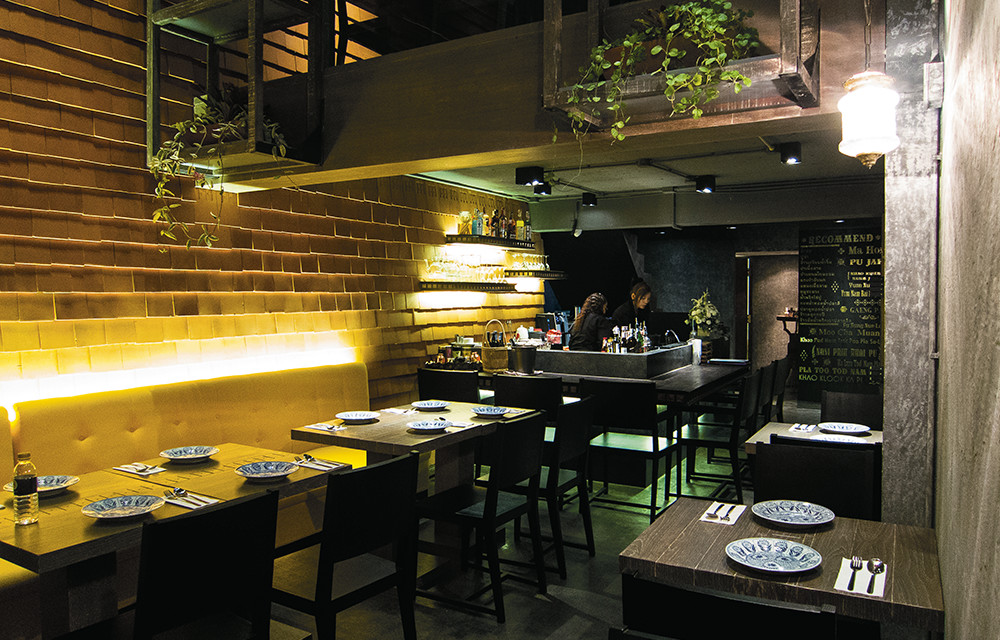 Price: BB
Cuisine: Thai
Unabashedly traditional flavors, a classy yet casual atmosphere, and prices that don't make the eyes water—you'd be hard pressed to find a more successful combination, as Supanniga's three branches and a dinner cruise attest. Alongside familiar staples, three-generation-old recipes highlight the underappreciated dishes of Thailand's east, like the rich and buttery stewed pork with chamuang leaves.
160/11 Sukhumvit Soi 55 (Thonglor), 02-714-7508. Open daily 11:30am-2:30pm, 5:30-11pm. Other branches: Sathorn, Tha Tien, Supanniga Cruise
Exclusively for Citi credit card members:
Get 10% discount on food only (Tha Tien branch only)
Today – 31 Oct 19
Price: BB
Cuisine: Vietnamese
This sleek two-story shop-house near Wat Pho takes a deep-dive into Vietnamese cuisine, serving up lesser-known, region-specific dishes you won't often find in Bangkok. Highlights include the bun bo Hue, a noodle soup made to a family recipe that's richer and heavier than pho, or the banh cuon, silky rice crepes stuffed with ground pork and plentiful chives.
69 Maharaj Rd., 093-469-2969. Open Wed-Mon 11am-9:30pm
---
The full list of 100 restaurants is available as a free booklet inserted in BK Magazine Mar 29 issue and a downloadable PDF version.
---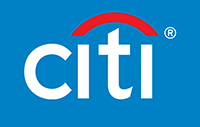 Since 2016, Citibank has partnered with Top Tables to offer Citi credit card members promotions at Bangkok's best restaurants. Look out for the blue boxes in Top Tables 2019 to discover how you could save.

Thailand's most innovative and customer focused food distributors today. JAGOTA sources the world's finest ingredients, offering chefs & food industry professionals bespoke solutions, new ideas & trend-setting food & beverage products.