Find out which restaurants top Bangkok's most trusted guide for discerning foodies.
Top Tables 2019 is officially out! On Mar 27 at House No. 1, we announced Bangkok's 100 best restaurants during our annual Top Tables Awards night . A crowd of over 400 chefs, restaurateurs, food industry professionals and media partners gathered at the Charoenkrung Road address to hear the announcement.
Winning the top spot for the third consecutive year was German fine dining restaurant Sühring. Twin chefs Thomas and Mathias Sühring have redefined their nation's cuisine with meticulously presented German tasting menus that are now recognized around the globe. In second position comes Gaa, the unconventional and inventive new-Asian restaurant of chef Garima Arora, followed by her neighbor and former boss Gaggan (headed by legendary chef Gaggan Anand) at no. 3.
This year's Top Tables Top 10 also had a Thai flavor, with Bo.lan (no. 5), Paste (no. 7), Le Du (no. 9) and Sorn (no. 10) all collecting top honors. Bo.lan also collected 2019's Best Thai Fine Dining Award for its uncompromising approach to authentic and ethical culinary practices, while the Best Debut Restaurant Award went to southern Thai cuisine specialist Sorn.
Now in its 12th edition, Top Tables remains Bangkok's most trusted local guide to fine dining. Each restaurant in the guide is selected by a panel of 30 foodies, bloggers, journalists and F&B professionals free from affiliation with restaurants in the guide. Each panelist must vote on 200 restaurants, and only the highest-ranked 100 places make the Official Selection.
The Top Tables 2019 guide comes free with the Mar 29 issue of BK Magazine. For your nearest distribution point, visit bkmagazine.com/distribution. You can also get your free copy of Top Tables 2019 online at bit.ly/2HDanr6 (PDF download) or visit bktoptables.com for all the latest Top Tables news.
Don't agree with which restaurants made the guide? Write to us at food@asia-city.co.th. We'd love to hear from you.
The buzz: German twins Thomas and Mathias Sühring redefined the fine-dining landscape with their meticulously presented German tasting menus served amid sophisticated yet inviting environs. The years since Suhring's 2017 debut have only seen it move from strength to strength.

The food: While a la carte remains, most guests—and especially those wanting to experience Thomas and Mathias's cuisine on the chefs' own terms—opt for the "Sühring Erlebnis," a tasting menu of three "Chapters" and over 10 individual courses that play with traditional German comfort food. Whether it's a northern specialty of corned beef, beetroot and pickled herring, or a comic reinterpretation of the classic "currywurst" sausage, immaculate plating finesse and extraordinary produce explain why the brothers picked up two Michelin stars.

The place: Strikingly homey yet also refined. The setting in a generously portioned mid-century home round the back of Yen Akat Road retains its residential charm (note the warm details like a framed rendition of the Sühring family farm hanging on the wall), but also adds a striking open kitchen where the brothers work to the constant flicker of open flames. It's in this back portion of the house that we suggest guests request their seats, though the glass-walled main dining room also has its plentiful charms.
Exclusively for Citi credit card members:
Get a complimentary extra serving valued THB 400 when spending via Citi credit card (limit 1 set /card /table /sales slip)
Get priority booking for Citi ULTIMA (advance reservation and Citi credit card presentation is required before receiving service) Today – 31 Jan 20
The buzz: India's first woman to win a Michelin star has done so on her own terms and in Bangkok. While Garima Arora's cuisine will hint at her Indian heritage, it's the food cultures of New Nordic kitchens such as Noma (where she used to work) that dictate a totally produce-centric approach, as well as flavor combinations and course hierarchy that fly in the face of classical convention.

The food: The Gaa team wants to challenge what you may think about when something should be sweet, when it should be sharp, when it should have umami. Results include a zingy guava gazpacho, a caramelized milk skin and beef taco, and a vegetarian main of unripe jackfruit that even had Garima's supplier questioning her logic. Invention and tenacity have proven Garima's friends with 10- or 14-course menus that are like nothing else we've experienced.

The place: A bright yellow facade leads to a network of colorful rooms sheathed behind statement windows. Reserve downstairs if you want to take in what's happening in the multicultural kitchen (which stands isolated behind a wall of glass), but the second floor with its aubergine leather banquettes and smooth Scandinavian dining chairs offers the more intimate experience.
Exclusively for Citi credit card members:
Get a complimentary 3-glass juice pairing valued THB 800 when spending via Citi credit card (limit 1 set /card /table /sales slip) Today – 31 Jan 20
The buzz: Is Gaggan Anand Asia's most famous chef? With a Netflix Chef's Table special and a string of wins at Asia's 50 Best under his belt, there's no doubt. And for what? Tasting menus that chart around 25 courses of Indian, Japanese, Tibetan and Thai flavors skewed beyond all recognition into everything from Minion ice pops to lumps of coal.

The food: Clear three hours of your schedule, come hungry and don't mind eating with your hands. In the tradition of Japanese omakase, Gaggan has mostly dispensed with the need for cutlery, instead designing his transcendent courses—momo dumplings bursting with pork curry, grape juice and garlic; reinvented Indian snacks like idli and murukku—into individually prepared bites. Theater has always been a part of Gaggan's cuisine, whether its cauliflower ice cream disguised as a stick of white asparagus or (an Instagram star almost as famous as Gaggan himself) "Lick it Up," which arrives to the tune of Kiss and requires guests to literally lick strips of mushroom, pea and shaved truffles off their plate.

The place: Despite the fame, Anand remains a regular master of ceremonies around his 13-seat chef's table (The Lab), displaying a truly inspiring level of energy and love for the task. His team of sommeliers, led by Vladimir Kojic (see page 80), show an equal verve for extolling the virtues of weird and wonderful labels to guests both in The Lab and out in the refined, colonial-style white-washed dining room.
Exclusively for Citi credit card members:
Get priority booking for Citi ULTIMA (subject to availability) Today – 31 Dec 19
The buzz: The original home of Bangkok French fine dining (open for business since 1958) has soared back into every top-tier foodie conversation under chef Arnaud Dunand-Sauthier. Adding legitimacy to what Le Normandie diners already knew, his food won two Michelin stars, two years in a row.

The food: Every great chef needs a dish that defines them. Dunand-Sauthier's signature: his Oscietra caviar with sea urchin and potato (see top left), an elegant soup of rich and salty seafood indulgence. Other courses are equally as subtle, graceful and driven by the best produce at hand. Choose between a tasting menu or concise a la carte of contemporary but unabashedly French courses. Whatever way you go, flawless consistency is guaranteed—as is demanded by the clientele of high-rolling Le Normandie regulars.

The place: No local restaurant does old-school glamour as well as Le Normandie. The billowing gold fabrics, the gold upholstered chairs, the gold carpet, the chandeliers—we'd call it tacky if it didn't feel so special. Crepes suzette gets flambeed tableside and a maitre'd regales you the minutiae of every course in a hushed and precise whisper. When's the last time you ate somewhere that jackets were "compulsory for gentlemen"?
Exclusively for Citi credit card members:
Lunch (Mon-Fri): 3-course set at 1,800 net /person 4-course set at 2,250 net /person
Lunch (Sat): 5-course set at 2,800 net /person 6-course set at 3,600 net /person
Dinner (Mon-Sat): 7-course at 6,200 net /person 8-course set at 6,800 net /person for Citi ULTIMA, Citi Prestige, Citi Premier, Citi Preferred and Citi Select only Today – 30 Nov 19
The buzz: With a new breed of Thai restaurant preaching hyper-regional cuisine and pledging allegiance to all things sustainable, Bo.lan's reputation as a fine-dining trailblazer only continues to grow. For a decade now, Duangporn Songvisava and Dylan Jones (aka "Bo" and "Lan") have challenged diners to question their definition of Thai cuisine. Beyond rare ingredients and reborn recipes, the chefs are also tireless in their pursuit of a zero-carbon footprint. A rogue, anti-establishment attitude only adds credibility to their efforts.

The food: Diners sign up for a degustation menu where all the dishes are served simultaneously in a sharing experience akin to a Thai home-cooked meal, albeit with refined presentation. Bo.lan's menu changes quarterly based on the seasonal produce sourced both from independent farmers and the veggie patch on-site. You're rewarded with richly spiced curries, complex salads and fiery stir-fries that could only be the result of untold hours of research and labor-intensive techniques.

The place: Taking inspiration from classic Thai residences, the interior of this renovated house comes replete with warm wood furnishings, while dark, multi-dimensional oil paintings of old-school Thai kitchens and covers of vintage Thai funk records lend a cool edge. The complete absence of an a la carte menu ensures long, memorable meals.
Exclusively for Citi credit card members:
Get 10% discount on food only for lunch or get 2 complimentary glasses of signature mocktail valued THB 660++ for dinner (limit 2 glasses /card /table /sales slip) Today – 31 Aug 19
The buzz: The passing of Joël Robuchon in 2018 drew an outpouring of grief from all over the restaurant world. At the Bangkok outpost, head chef Olivier Limousin continues to treat us to the maestro's exceptionally high and consistent standards for French cooking (and, yes, that mashed potato), while simultaneously leaving his own indelible mark. Not many places in town do fine dining quite like here.

The food: Luxurious ingredients star in Gallic food that's refined without losing its heart. That might mean steak tartare coated in Perigord black truffle shavings on a bed of baby mache leaves; Sologne Imperial caviar in a lobster jelly; or a Challans duck breast and foie gras duo served with Robuchon's super-silky, buttery mashed potatoes. We'd tell you to save room for "your own preference from the dessert trolley," yet that's very hard when confronted with little L'Atelier touches like the bread basket brimming with yeasty temptations.

The vibe: Maitre d' Gianvitto Zizzi's lengthy tenure ensures repeat customers are given the welcome they expect at this level, as they take their stools at the glamorous, French interpretation of a sushi-style counter. The ultra high-end vibe begins on entrance as you're greeted by a bucking Thawan Duchanee ink drawing, but once seated things are surprisingly social and informal. For those who prefer privacy, there's more conventional table seating, too, and even a small terrace.
The buzz: Rather than spend the last two years basking in Paste's international stardom, chef-owners Bee Satongun and Jason Bailey have been expanding their devoutly authentic approach to southeast Asian cuisine into Laos. Here in Bangkok, their Gaysorn showpiece remains a must-visit ticket for any serious foodie.

The food: Don't expect molecular or fusion flourishes, as Bailey and Satongun stick to the authentic textures and flavors of Thai cuisine. Across increasingly sophisticated tasting menus, the chefs introduce a plethora of rare herbs and ingredients: from edible hummingbird flowers in your smoky southern yellow curry with red spanner crab, all the way down to salt from Nan province that they say is smoother than sea salt. No longer confined to the history books, these vibrant, complex dishes also manage to offer something new and beautiful.

The place: Minimal creams and a sweeping lattice sculpture make the Paste experience feel equal parts restaurant and five-star spa resort. Planted right amid the malls of Ratchaprasong, Paste's vast windows look out upon Bangkok's answer to Ginza.
The buzz: For the best part of a decade this Silom institution has been helmed by American chef Tim Butler, whose creative, flavor-packed dishes across a wide price range have made Eat Me a fixture on regional restaurant lists, seducing diners and reducing critics to incoherent wrecks. This is one slick package that's conducive to good times, with diligent, five-star service to boot.

The food: Descriptors like "bold," "fresh" and "East-meets-West" often ring hollow, but here they're on-point. Butler and co. pull off Thai-but-not-Thai combinations like a black chicken salad that's elevated to new heights by the addition of red papaya, toasted coconut and betel leaf. A starter of mixed clams in a lime broth is another celebration of excellent (and sustainable) produce which also benefits from the genius addition of sour-salty naem sausage. Eat Me's fern-enshrouded outdoor zone is made for after-work drinks, and mixologist Buntanes "Pop" Direkrittikul's complex gastronomy-inspired creations (larb moo in a glass, anyone?) contribute to the sense that Eat Me is never standing still.

The place: The two-story restaurant is a cool melange of modernist and natural—part gallery, part sleek lounge bar offering refuge from the disorder of Silom. The boisterous dining room, where you're as likely to rub shoulders with glamorous local socialites as you are with tank-topped Asian tourists, still feels at the center of something important.
The buzz: It feels like yesterday that chef Thitid "Ton" Tassanakajohn burst onto the scene with his contemporary reinterpretations of Thai classics and expert wine pairings. Five years have brought with them follow-up restaurants (see Baan, page 34), high-profile Top Chef Thailand appearances, Michelin acclaim and umpteen business-class flights, but have done nothing to dull chef Ton's creativity and eye for meticulous detail.

The food: Across four- or six-course tasting menus, diners are served artful dishes that defy the humble origins of pad kaprao, choo chee curry or larb. The transformations come courtesy of Ton's highwire techniques, but the foundations are set by cream-of-the-crop local produce: squid from Satun province, mountain rice from Pai, ant larvae from the northeast. Desserts like a coconut panna cotta are almost too exquisite to eat. Topping it all off, Ton is also a certified sommelier with a taste for organic and boutique outfits.

The place: All clean lines and white surfaces, Le Du's original dining room shirks decor trends and lets you focus on your plate, where the sights, smells and flavors form true masterpieces. The second floor, with its bricks and dark lattice-work, allows for a moodier tete-a-tete.
The buzz: There are two types of Bangkokians. Those who have dined at Sorn, the 20-seat southern Thai restaurant from Baan Ice founder Supaksorn Jongsiri, and those who haven't. Joining Ice is chef Yodkawan U-pumpruk, whose five-course sharing menus are causing a sensation thanks to bold flavors, traditional techniques—fermentation, coconut milk squeezed on-site daily—and a decadent, exclusive dining room.

The food: Five courses take on the customary Thai sharing style. The yellow curry with young mangosteen and gu fish is fresh and fragrant, while the morning glory with coconut rice and baby shrimps is a must-try. The minute attention to detail in each dish is apparent, with the process seeming closer to a construction project than simple cookery—the fish is lightly charcoal-grilled for a touch of smoky flavor, and the soup is stewed for hours with specially selected beef bones, before being combined with grilled vegetables. Does it really need to be this fussy? Perhaps not, but it is this complexity that results in dishes that truly nourish the soul.

The place: The sleek interiors reference Thailand's southern rainforests, with arched-metal works reflective of slender palm blades adorning the windows, and wood accents, earthy tones and lush green plants permeating throughout the various art deco-style dining rooms. The house itself is as old as 90 years and retains much of its original structure.
2019 saw Charoenkrung's hipster hangout go upscale: kitchen bar seats, tasting menu, wine pairing and craft cocktails. Fermentation remains at the heart of chef Napol Jantraget's nine-course menu, whether it's a sinfully crisp slice of pork belly topped with infused mushroom and served with a fermented chili sauce or a tangy coconut cream with smoked goby fish. Desserts by Japanese pastry chef Saki Hoshino forgo sweetness in favor of sublimely challenging new flavors.
In the post-David Thompson era, new driving force Pim Techamuanvivit ensures this seasonally devout Thai fine-dining pioneer receives just as much superlative praise thanks to its bold, never-compromising flavors. Head chef Suraja "Jan" Ruangnukulkit supports Pim in her pursuit of the ultimate Thai curries, salads, relishes, soups and stir-fries.
Exclusively for Citi credit card members:
Get a complimentary extra dish and beverage valued THB 1,200 when spending THB 5,000 or more /sales slip (limit 1 set /card /table /sales slip) Today – 31 Dec 19
This modern two-story wood house with backyard views is the brainchild of two Indian chefs, Deepanker Khosla and Tarun Bhatia, who are both zealots for the farm-to-table and zero-waste approach. Equal parts urban farm and modern fine-dining restaurant, they grow a vast array of edible greens onsite which feature throughout their nine- and 13-course tasting dinners. The humble tomato is elevated in high-wire dishes like the Tomato Mist with whey, Indian barrage, blueberry and celery, though meat-lovers will take comfort in the wagyu short ribs, assisted by glazed eel, smoked eggplant, black garlic, raw mushrooms and buckwheat foam.
Exclusively for Citi credit card members:
Get 20% discount on the second 13-course tasting menu when spending via Citi credit cards or get discount THB 500 when spending THB 2,000 more /sales slip Today – 31 Mar 20
A former Sra Bua understudy (Sujira "Aom" Pongmorn) gets backing from one of the most creative restaurateurs in Bangkok (Fred Meyer of Issaya and Namsaah Bottling Trust) and wins a Michelin star in her first year of business. Aom reinvents fermented beef salads, crab fat dips, grilled pork neck and spicy-sour soups as delicate tasting portions that compete with the top tier of Bangkok dining but at a surprisingly low price. Teetotalers will find a local tea pairing, though the wine list and extensive pairing option is also superb.
Exclusively for Citi credit card members:
Get a complimentary drink valued up to THB 420 when spending THB 2,000 or more /sales slip for Citi ULTIMA, Citi Prestige, Citi Premier, Citi Preferred and Citi Select (limit 1 drink /person) Today – 31 Jan 20
Bangkok's omakase scene has gone from zero to 100 in just a couple of years, and while many of these hallowed dens of raw fish can seem daunting, that's not the case here. Japan-native Masato Shimizu earned his stripes in New York, and it shows in his warm, conversational demeanor where he'll happily break out a book mid-meal to educate you on the relative merits of murazaki or bafun uni, or to explain at length his process of charcoal grilling (replacing the blowtorch). You won't want your 20 courses to end.
Chef Riley Sanders manages to do locally sourced and seasonally focused without throwing away the frills and sophistication of fine dining. Everything from the truffle to the cheese to the wagyu beef to the honey comes from Thailand. Sanders' six-to-nine course tasting menus (no a la carte) are best enjoyed around the glistening kitchen bar along with the wine pairing. All this doesn't come cheap, but there are few new restaurants in town that quite match the polished sense of occasion at Canvas—nor the seriously bold and inventive flavors on the plate.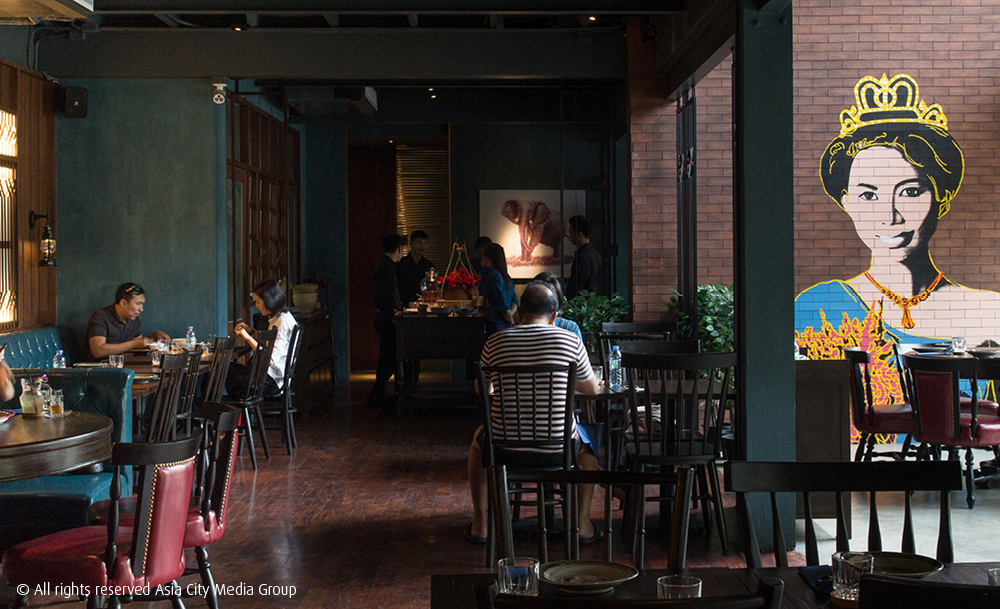 Luxurious rooms of azure, button-backed leather sofas and louvered wooden panels welcome a buzzy, high-end crowd to dine on recipes drawn from Thailand's eastern provinces: a chamuang leaf curry of well-stewed, delicately sour notes, packed with melt-in-the mouth pork; a creamy lon pu kai dip made with the sweet flesh of a whole mud crab. The drinks menu steers you in the direction of cocktails with a Thai twist, like the Thai coffee-spiked "O-Liang" with its mix of whiskey, port, apricot brandy and spice.
There's a serene sophistication to chef Dan Bark's intimately scaled chef's table restaurant above the Danish craft beer bar Mikkeller. While the dining room keeps things Nordically simple—walls are a subtle, cool mint, lighting is bright yet inviting—the 10-course tasting menu bursts with impactful and labor-intense flavors, like the Alaskan crab with fresh cucumber, sweet coconut and citrusy kalamansi, or the rich dark chocolate dessert with hints of orange, walnut and jalapeno. A new pairing with Danish wines also reveals rich and fruity flavors unlike anything else in town.
Exclusively for Citi credit card members:
Get a complimentary last bite valued THB 300 when spending via Citi credit card (limit 1 bite /person) Today – 31 Dec 19
Chef Thitid Tassanakajohn (of the one Michelin-star Le Du) retreats from the modernist culinary techniques he learned in New York in favor of homey, everyday Thai meals. Co-run by his younger brother Chaisiri, Baan dishes out unpretentious meals which prove chic, high-quality dining can be delivered at pocket-friendly prices—and in a strikingly modern yet inviting space.
Exclusively for Citi credit card members:
Get a complimentary Pra Kung valued THB 350 when spending THB 1,500 or more /sales slip (limit 1 dish /card / table /sales slip) Today – 30 Sep 19
Nestled deep down a residential Charoenkrung soi, far removed from the Japanese hotbed that is Sukhumvit, this sleek izakaya is providing the fuel for many a big night out. To go with the plentiful sake, shochu and umeshu, chef Chet Adkins deals in Japanese-style grilled skewers that showcase both excellent produce and expert preparation.
Exclusively for Citi credit card members:
Get a complimentary mocktail valued up to THB 150 when spending THB 1,000 or more /sales slip (limit 1 glass /card / table /sales slip) Today – 31 Dec 19
It's transition time for Bunker. As long-time head chef, Filipino-American Arnie Marcella moves on, so does the restaurant. Tim Butler of Eat Me (Top Tables no.8) has designed the new menu of grilled shareables in league with on-site chef Lorin Janita and Nithit "Lenk" Nithikampol. Enjoy the dishes with small-produced biodynamic wines.
Exclusively for Citi credit card members:
Get a complimentary mocktail valued up to THB 150 when spending THB 1,000 or more /sales slip (limit 1 glass /card / table /sales slip) Today – 31 Dec 19
Gaggan Anand, four-time winner of Asia's 50 Best Restaurants, partners with Takeshi Fukushima (of La Maison de la Nature Goh in Fukuoka, Japan) to open a fine-dining restaurant dedicated to tofu from Kyushu. The entire experience plays out over 12 courses served around the kitchen counter, kicking off with a shot of tofu milk and a three-tier bento box (creamy yuki tofu, sesame-infused goma tofu and a millefeuille of yuba, or tofu skin) before dishes like ultra-tender Kobe beef rib-eye served suki style and fillets of sticky-sweet kinki fish topped with a tofu emulsion.
Exclusively for Citi credit card members:
Get a complimentary mocktail valued up to THB 150 when spending THB 1,000 or more /sales slip (limit 1 glass /card / table /sales slip) Today – 31 Dec 19
Through a menu that charts in-house rotisserie meats, unctuous stews, Mediterranean seafood and incredible homemade pastas, chef Paolo Vitaletti's home-style interpretation of Italian cuisine is as close as the city comes to true trattoria dining. Rarer, seasonal items come and go to complement the Roman family recipes, but what seemingly never changes is the restaurant's mix of class and casual charm, only heightened by an excellent wine list.
Now with its own Michelin star to complement the one at its Tokyo mother branch, Sushi Ichi treats guests to uncompromisingly authentic omakase-style sushi. Artistic, delicious, refined and subtle, the food (flown in daily from Toyosu Market) competes for attention with the very theater of omakase, where chefs in traditional outfits wield elegant knives and scrape fresh wasabi on boards strewn with shagreen.
Exclusively for Citi credit card members:
Get 10% discount when spending THB 10,000 or more /sales slip for lunch or when spending THB 17,000 or more /sales slip for dinner Today – 31 Dec 19
This deli-slash-bistro may represent the antithesis of Bangkok's current locally-sourced ingredients obsession, but the foodies who swarm its open courtyard don't mind. They come not only for the imported cheese and cold cuts (is there a better selection in town?), but for the well-executed Mediterranean dishes that do justice to their seasonal ingredients. Order from the big chalkboards, where a frequently changing list of specials showcase the best of what's fresh in.
Exclusively for Citi credit card members:
Get 5% discount on food only when spending THB 2,000 or more /sales slip or get 7% discount on food only when spending THB 4,000 or more /sales slip Today – 30 Sep 19
Bangkok's go-to for a true taste of America's Deep South is packed out night after night with barbecue lovers getting stuck into the smoky, sticky, fall-off-the-bone baby-back pork ribs. All the meat's prepared low 'n' slow in the courtyard's giant smokers, resulting in tender perfection and intense flavor made to be paired with a whiskey sour or three. A move to larger, Langsuan premises has done nothing to distill the raucous and friendly vibe.
Now operating under a different concept under the name Paii. Read our initial impressions here (full profile coming soon).
Just two tables set amid decorative flower arrangements, rattan birdcages and a soundtrack of old Thai songs paints a quaint picture of riverside life at one of the hardest restaurants to book in the city. The simple menu spotlights the likes of moo pad kapi, stir-fried pork neck with shrimp paste from Chumphon, and yum dokkajorn, a Thai-style cowslip creeper salad with minced pork and shrimp that's made with boiled coconut cream.
Unabashedly traditional flavors, a classy yet casual atmosphere, and prices that don't make the eyes water—you'd be hard pressed to find a more successful combination, as Supanniga's three branches and a dinner cruise attest. Alongside familiar staples, three-generation-old recipes highlight the underappreciated dishes of Thailand's east, like the rich and buttery stewed pork with chamuang leaves.
Exclusively for Citi credit card members:
Get 10% discount on food only (Tha Tien branch only) Today – 31 Oct 19
While you'll still find some of Europe's most-prized beef cuts dry-aging in the showpiece chiller, Il Fumo has moved from upmarket steak-house to purveyor of fine-dining tasting menus. Chef-partner Nelson Amorim brings the food culture of his native Portugal while cooking on open flames using house-made charcoal.
---
The full list of 100 restaurants is available as a free booklet inserted in BK Magazine Mar 29 issue and a downloadable PDF version.
---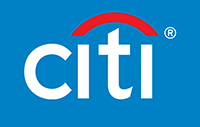 Since 2016, Citibank has partnered with Top Tables to offer Citi credit card members promotions at Bangkok's best restaurants. Look out for the blue boxes in Top Tables 2019 to discover how you could save.
Thailand's most innovative and customer focused food distributors today. JAGOTA sources the world's finest ingredients, offering chefs & food industry professionals bespoke solutions, new ideas & trend-setting food & beverage products.